Justice and defiance take to the streets
Thousands took the streets of North London today in a defiant demonstration of unity and hope carrying a message of understanding and justice. The march and Peoples Assembly was called by the North London Assembly in response to the riots of the last week in Tottenham and Hackney. It carried a simple message " Give our kids a future." However the march went beyond this theme and had a depth of feeling and representation from groups who have campaigned over the last year against the governments vicious policies towards some of the most vulnerable and poorest in our society. To make them pay for a crisis not of their making. In a week in which the country has been told parts of the nation"s capital are "sick" or full of "feral rats" and "scum" the march had another set of more humane messages on display. There were no whistles or vuvuzelas on this march, instead the message from placards and chants was loud and clear …."fight the cuts"…"reopen the youth centes"…"the bankers are the real looters" …"blame the tories not our kids". "No justice, no peace" all filled the air. It all reflected a counter argument to how to deal with riots. One that does not include water cannons or plastic bullets or the withdrawal of benefits or the loss of housing as the answer but one that seeks to address causes and the inequality at the heart of communities.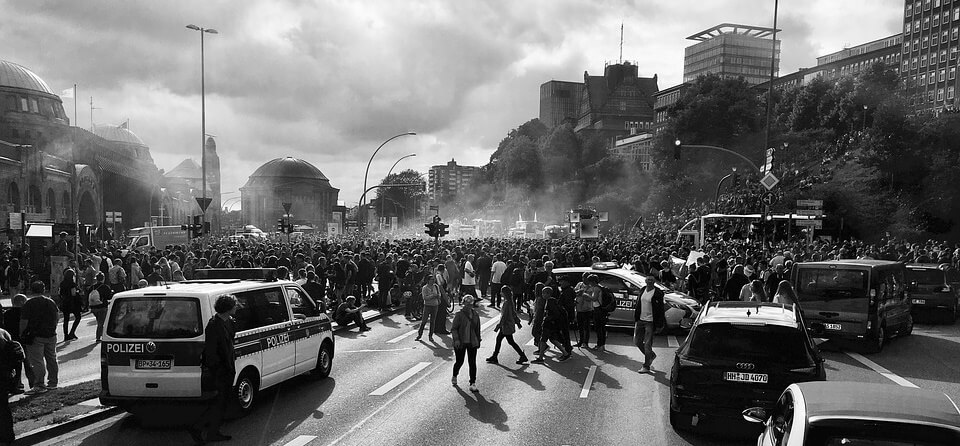 One where issues of power and the consqueneces of feeling and being powerless. One where opportunities for many are limited or non existent. It is argument that seeks to expand on Martin Luther King"s wise words that riots are the "language of the unheard" The People"s Assembly at the end of the march at Tottenham Green offered open slots to the community and the marchers to express their view. The opportunity was duly taken by many from the local community. In the last nine months the government has presided over the biggest student demos in the country"s history, the biggest trade union march in history, mass strikes, direct action ,occupations and now urban riots. What next? The Liberal Democrats meet in Birmingham on the 18th September and the Tories in Manchester on the 2nd October. Right to Work initiated marches and demonstrations outside their party conferences. They are now being organised by the TUC and will build on the "march for the alternative" theme so successful organsied in London earlier in the year. It is now crucial we keep up the momentum and make sure they keep hearing the message from the streets.